RCD Mallorca Season 2018-19
Extraordinary Tickets2BarcelonaSoccer.com has been allowed to sell tickets to R.C.D. Mallorca in La Liga. R.C.D. Mallorca is playing in Palma de Mallorca, NOT in Barcelona, and you will collect your tickets at the box office at R.C.D Mallorca's Stadium "Estadio Son Moix/Ono". Here you can see this season's fixtures list for R.C.D Mallorca. We do sell tickets to all below matches in La Liga with R.C.D Mallorca. . Click on "READ MORE" to get more information about the match, or click on "BOOK" if you like to book tickets to the game with R.C.D Mallorca.
Matches 2018-19
The season is over. Tickets for next season will be on sale in June–. Please check the website for details.
Transfer news
FC Barcelona has bought these players in the latest transfer window: Neymar.
FC Barcelona has sold these players in the last transfer window: David Villa, Eric Abidal and Thiago Alcantara.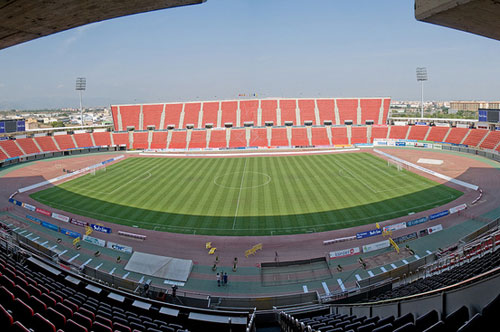 Venue info
Estadio Son Moix Mallorca
Capacity
23.100
Address
Estadio Son Moix/Ono
Camino de los Reis,
E-07011 Palma de Mallorca.


View map